Top Tier Functional Training Facility
In The Hyde Park Area

Master Instruction from
Trainers & Coaches

REAL PEOPLE
​REAL RESULTS

NO GIMMICKS
NO GAMES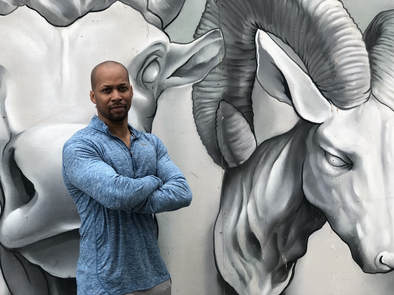 RESULTS ARE A PROMISE
We promise results, we don't waste people's time or money. Fitness is hard work and an investment that deserves maximized returns.
​Randy "Fit Fury" V'Estres
VBody Power Fitness Owner & Founder
| Master Trainer| 20 year experience | Coach
​B.S.; M.S. Exercise Sports Science
---
FIT FURY IN ACTION

Fit Fury is known for being a great instructor with patience and excellent cues to teach movement to any one! He is also well known for his explosive style of training through his youtube and instagram! Check out this video and enjoying a movement jedi in action!!!
ZERO GIMMICKS
​What you see is what you get with Vbody Power Fitness . A journey built on hard work and your best you! It's not about before and there's no such thing as after. Fitness for all levels from athletes to Geriatric adults; there is something for everybody!
Check out the real results of some of our athletes on the Vbody Power Instagram page!
​(Link at the top of the page)
---
Hyde Park/Bronzeville
​900 E 47 st. (at the corner of 47th & Drexel)


​312-625-1925
​We aren't interested in anything other than getting you results. Plain and simple! We produce more results in weight loss, body fat loss, and strength gain than any gym in the Chicago Area. We are the BEST at getting results.
This is a instructional based functional training gym! Everything you will do here will be under instruction so you don't have to guesstimate what to do! We will help you achieve goals and move better!
| | | | |
| --- | --- | --- | --- |
| | | Please leave your email below to receive more info, rewards, sales, fun challenges and more!!!! | |
"

I came to Vbody Power Fitness after getting bored working out in a commercial gym. I'd find myself stuck on an elliptical or doing the same standard over and over.l with no direction. I was losing my love of the gym and my results were dissipating.

The first time I visited Vbody Power Fitness gym I did a partner workout with a friend. It was not only fun but also a really great workout. After that I decided that a. 1:1 environment for training was better for me. I gave up my gym membership and started training with Randy. As someone who has lost over 110lbs but is still "a big girl" I tended to get self conscious around working out. Randy has always been encouraging and he's never been disparaging about my weight. Randy has always just encouraged me to get stronger.

Vbody Power Fitness workouts are creative and aimed at building strength. I've never really prided myself on being strong but Randy pushed me to perform to the highest and lifting heavy is what I thrive on now!

Working with Vbody Power Fitness I've found a since of self confidence and pride that I didn't have before. I am confident in my strength and am no longer hesitant to

​I have taken a fair amount of classes in different disciplines throughout the years and I become bored when the routine becomes rote. So when I went searching for a class I knew it had to be challenging and innovative, while aiding in my quest to build muscle, endurance and all around fitness. In comes Vbody Power Fitness and the boot camp he offers. Here I discovered that functional training matched my needs and personality. Not only are the classes challenging they are fun. Randy is a great teacher and is an effective communicator as it pertains to explaining how a move should be performed and how it will ultimately benefit you. I have more endurance, strength and musculature. As a female, I am always challenged by Randy who is motivating, encouraging and positive. Just a beginner, getting back into the fitness game or need an alternative exercise due to a preexisting injury? No worries Vbody Power Fitness takes your needs into consideration and has dozens of alternative exercises you can do that are just as challenging but safe. Have a fitness question for Randy? Besides being incredibly fit and an expert in his field, Randy is personable, approachable and humble so you can go to him without fear or hesitancy. Give him a look! You won't be sorry!

---
---